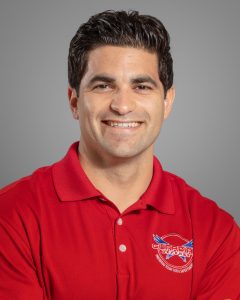 Erik Kirtman joined Guardian Defense in 2015 as a classroom instructor in the school and workplace programs. During scenario-based exercises, Erik references both his experiences as an officer, and as a parent, as a way to relate to his audience and put them at ease. He has been noted as a person that participants feel comfortable speaking to and asking questions.
Erik has been serving the South Florida community as a police officer since 2006. During his time as a sworn law enforcement officer, he has worked as a road patrol officer, a narcotic K-9 handler and a detective in a specialized division focusing on combating part one crimes (i.e. robberies, burglaries and other property and person crimes).
Erik has also spent several years investigating financial crimes throughout the tri-county area. Currently, he serves as a detective in the violent crimes unit where he investigates shootings, robberies and other violent felonies against persons. Erik is also sworn in with the Federal Bureau of Investigation Violent Crimes Task Force. His experiences in various units has helped him to polish his communication skills when working with the community, and apply that to his teachings in Guardian Defense programs.
Erik attended Florida Atlantic University where he studied Criminology and served as captain of the university's ice hockey team.  Erik is married to a former elementary school teacher and a proud father of two boys and one girl.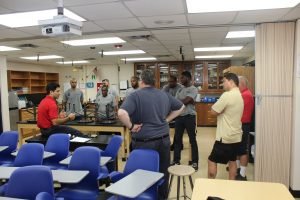 What Our Clients Say About Erik!
"Erik was fabulous. He was calm, which helped us all do well. He gave us the opportunity to come up with our own ideas of what we need to do. Thank you for our life-saving techniques, Erik!"
-Lower School Teacher at Saint Andrew's School
"Erik and instructors were all fabulous. They made things real and gave practical advice."
-Teacher at Katz Hillel Day School
"Erik was excellent, informative, encouraging and obviously committed to helping us be safe- and knowledgeable."
-5th Grade Teacher at Spanish River Christian School