Joe joined the Guardian Defense team in 2018. He currently serves as a police officer in South Florida and has served in the following units: traffic, community policing, and criminal investigations. He began his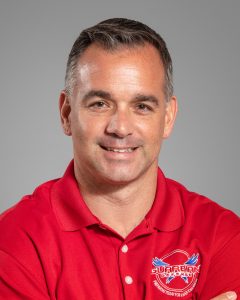 career in law enforcement in 1998. He has also served as an EMT since 2008. Joe has  been the training coordinator and lead instructor for his agency. He has developed and taught programs involving lethal weapons, firearms and tactics and response to active shooter and other in progress events.
Joe is currently a sergeant in his department and is a certified instructor in firearms, vehicle operations, defensive tactics, first air, and CPR. He also teaches all high liability topics for the police academy and for the Florida Public Safety Institute. He provides firearms safety and handling training for civilians as well.
Joe has received the Officer of the Year Award in 2009, and the Florida MADD, "Outstanding Dedication to DUI enforcement" in 2011.
Joe graduated from FAU with a double Bachelors degree in Sociology an Criminology.