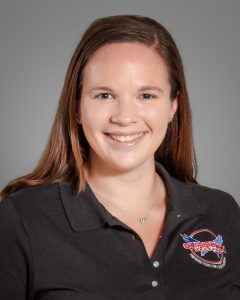 Administrative Manager- Lauren Turner
Lauren joined the Guardian Defense team in 2018. She is originally from New Jersey, and moved to South Florida to complete her MBA with a concentration in Finance from Nova Southeastern University. Lauren has experience in administrative tasks and sales from her work with a small insurance company. She started with the company with very little experience in Active Shooter training, but has gathered knowledge and real life experience through extensive study of the topic and attending training sessions.
Lauren's mother is a teacher and her father owns his own business which is what gives her so much passion in serving to protect schools and businesses from Active Shooter incidents. She also has a long family in law enforcement including her grandfather and great uncle who served as Sergeant and Chief of Police respectively.
Lauren graduated in 2017 from The University of Tulsa with a double degree in Economics and Psychology. During her time there she was a member of the collegiate women's rowing team and competed across the country and in England.
She has spent time volunteering for Reading Partners, which is a school reading program to help elementary aged students catch up to the reading levels of their peers, and the food bank. She has also served as a volunteer coach in the summer with the Brigantine Rowing Club, Adaptive rowing program, which teaches children and adults with special needs how to row.