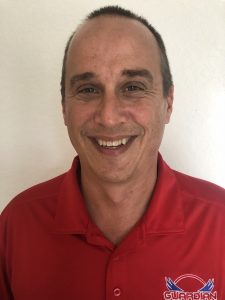 Mark DeBord is an instructor for Guardian Defense, joining the team in 2019. He has over 20 years of extensive experience in law enforcement, and has been at a police department in South Florida for most of his career. He has gained expertise throughout this time as a law enforcement instructor, field training officer, terrorism liaison officer, and SWAT technician. He also served 2 years as an officer in Tulsa, OK.
Prior to being involved in law enforcement, Mark was a officer in the Navy with 6 years of service. During this time he was involved in many activities including Ship Board Reactionary Force and Firearms Maintenance and Training. He served in Desert Shield and was also in the Naval Reserves for 3 years as a Reactionary Team Leader among other prominent roles.
Mark holds a Bachelor of Science in Criminal Justice Management and is married with one daughter and one grandson. During his spare time, Mark enjoys traveling and spending time with his family. His motivation for joining Guardian Defense is, "ensuring my grandchildren do not have to endure the evils occurring today".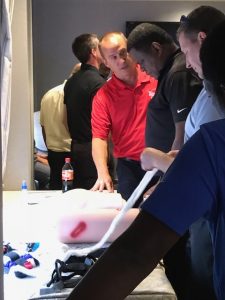 What Our Clients Say About Mark!
"Mark was straightforward in regards of what to expect in a real scenario, very helpful".
-Operations Manager at The Breakers
"Mark delivered material in simple way and explained with details when asked".
-Manager at The Breakers
"Mark did a great job answering questions and taking time with us one on one".
-Assistant Hotel Manager at The Breakers