Ryan lJames specializes in teaching our Active Threat Response Programs for schools, businesses, and places of worship. Ryan joined the Guardian Defense at its inception in 2013. He has served as a police office in South Florida since 2006, and has been a member of the S.W.A.T team since 2009. Ryan is trained in explosives, breeching and waterborne entry. He has also served as a firearms instructor since 2013, a S.W.A.T instructor since 2015, and was sworn in with the FBI violent crimes task force.
As the spouse of a school employee and a father of 1, the mission of Guardian Defense is important to Ryan. He was awarded the life saving award in 2008. Ryan graduated with a B.S in Criminal Justice from Saginaw Valley State University, Michigan in 2005.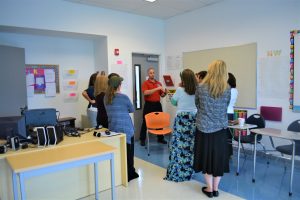 What Our Clients Say About Ryan!
"Ryan was very instructional and he took time to explain every situation. Also showed us and explained alternatives"
– Staff member from The Breakers, Palm Beach
"Ryan did a fantastic job breaking down the scenarios and answering all questions"
– Staff member from The Breakers, Palm Beach