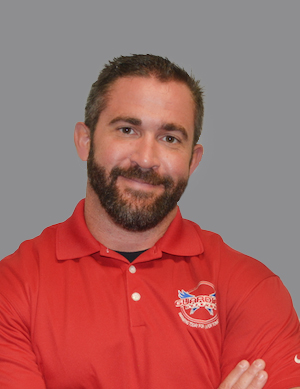 Zachary Baro is an instructor for Guardian Defense and has been a consistent figure within the Active Threat Response Program for Schools (ATRPS), Businesses (ATRPB) and Places of Worship (ATRPW). He has a wealth of tactical knowledge and know-how that is evident when he speaks to program participants. Zach encourages dialogue and provides constructive feedback. He is known to provide the facts to his audience and in a non-threatening manner that helps the participants feel at ease.
Zach is also a full-time law enforcement officer since 2004. He worked patrol for 7 years, including 4 years as a field training officer, training new hires upon graduation from police academy and during their first several months in the field. He then became a detective and worked in a number of specialized units that dealt with undercover work and neighborhood crime prevention.
Zach graduated in 2003 from Dana College, Nebraska, with a Bachelor of Arts in History Education, with an emphasis in Military Theory. Upon graduation, he worked two years as a high school history teacher and football coach at Durant High School in Plant City, Florida.
In 2012, Zach became a state certified firearms instructor. That next year, he completed a 64-hour instructor techniques course- both courses taken at Broward College. He has also attended several training classes in advanced firearms techniques, as well as having attended Lt. Col. Dave Grossman's seminar: "On Killing," and Kyle Lamb's seminar "Leadership in the Shadows.
Zach was accepted onto the SWAT team in 2007. He specializes in shield security and rifle work. In 2013, he was selected as a SWAT instructor. In 2017, he was promoted to SWAT Team Leader and since 2018, he has been part of the training unit.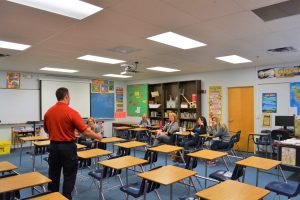 What Our Clients Say About Zach!
"Zach was very informative and gave us other possible scenarios and alternatives to keeping secure during an emergency."
-Human Resource Manager at Junior Achievement of South Florida
"Zach was great! He gave us several ideas and strategies as to what could happen, or what we could do instead."
-Pre-K Teacher at Saint Andrew's School
"Zach was very well-versed. Knew his stuff and was very open to all our questions. Perfect!"
-Science Teacher at Saint Andrew's School