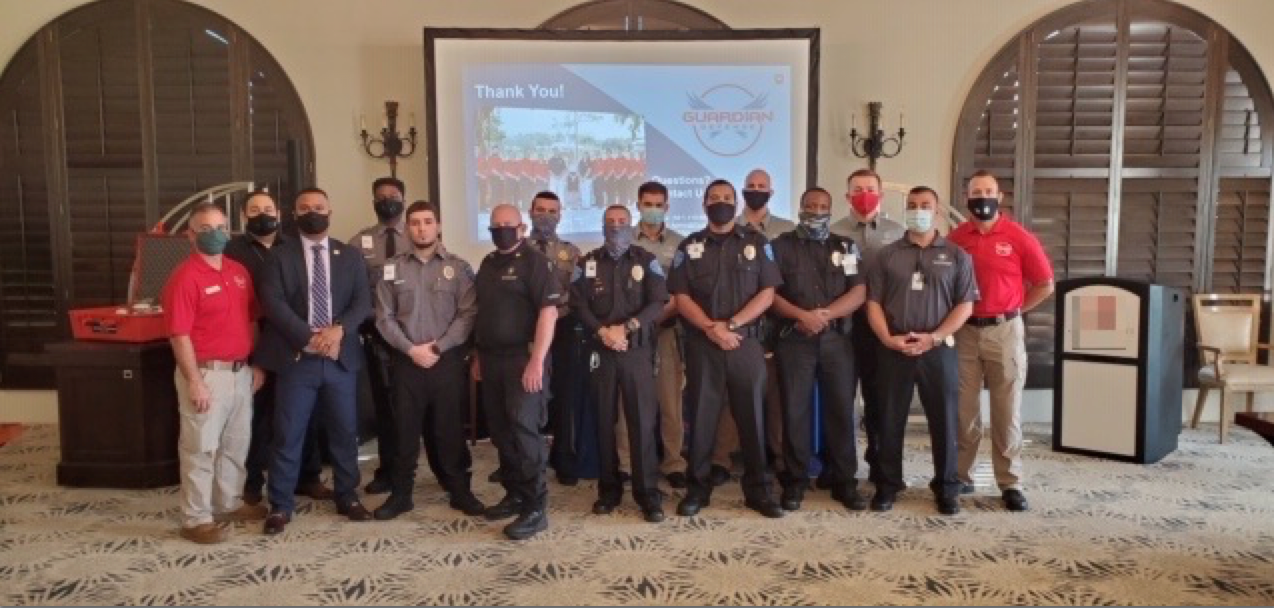 Security guard management training has become more and more popular over recent years. Much of the success of unarmed and armed security guards is credited to the leaders that support them.
Security guard managers understand the importance of communication and how well it plays into empowering their team.
Guardian Defense built security guard training specific to management teams so the work "behind the scenes" can contribute to the security guard company's overall success.
Security Guard Management Training: The Right Solution for Your Security Guard Managers
Training for your security guard managers allows your managers to lead their teams to success. It creates
trust in your company from the community,
trust from your clients, and
empowers your security guards to make the right decisions with their provided equipment.
Most importantly, training also protects your company. We understand that even with the most proactive and alert security guards, incidents may still occur on their clock. Despite all of your training efforts, lawsuits are inevitable. The best thing you can do IF and WHEN that time occurs is to have all the safety training records. Consequentially, the documentation to support the training we provide to your security guards and management team is critical against lawsuits.
The Best Instructors in Florida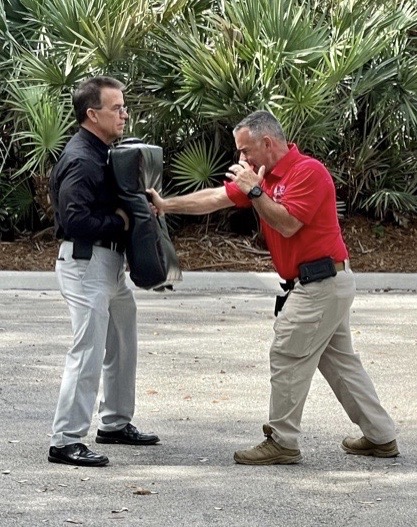 Imagine when you tell your clients the best instructors in Florida trained your managers and guards!  Our instructors are active law enforcement officers and SWAT team members who are current in their experience and instruction. Other Guardian Defense instructors are seasoned instructors with a military and law enforcement background and can put real live examples behind their lessons.
Guardian Defense instructors hold leadership positions in their current and/or previous positions that bolster their credibility.
Ready to learn more? Call us today at (561) 419 8869 or schedule an appointment with our Training Experts to better understand your safety needs!