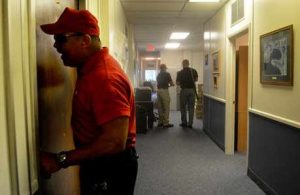 Why did we create an active shooter training for businesses program? Most businesses have policies in place outlining responses to different types of crises. Every business follows fire codes and many have a response plan in place for critical incidents such as a bomb threat.
The same concept of writing policies, creating a plan, training staff, and then practicing these procedures does not apply as it should regarding an active shooter, threat, or disgruntled employee.
Going through an active shooter training for businesses and building a plan for this type of event is critical in protecting the workplace's most valuable assets: the employees.
Why We Created An Active Shooter Training For Businesses
When it comes to having a security plan in place for an active shooter situation or violence in the workplace it must go beyond words on paper that explain counseling measures and termination procedures for administration. Emergency plans must be created and physically practiced in order to prevent or counter an attack.
The FBI conducted a study of active shooter incidents that have occurred from the years 2000-2013. In order for the incident to be classified as an active shooter incident there had to be 4 or more deaths or injured from that incident. Within the 13 year study, an average of 11.4 incidents have occurred annually.
An average of 6.4 incidents have occurred within the first 7 years of the study, and an average of 16.4 occurred over the last 7 years.
This statistic shows an eerie increase of occurring incidents. Also, 70% of incidents occurred in either a commerce/business or educational environment. And finally, 60% of incidents ended prior to police arrival. These statistics should open the eyes for businesses to initiate planning, preventative measures, and security enhancements for their workplace.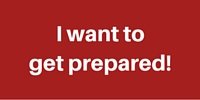 What Is An Active Shooter Incident?
The term active shooter is defined by the FBI as, "an individual actively engaged in killing or attempting to kill people in a populated area". The term active shooter training is defined as a series of training strategies designed to minimize mass causalities in the event of an active shooter or active killer.
Our definition of active shooter training omits the target audience because different professions require specific training (i.e. active shooter training for teachers versus active shooter training for law enforcement).
What Makes Our Active Shooter Training For Businesses Different
Guardian Defense has created specific active shooter training for businesses that differs from the active shooter training for schools, active shooter training for religious organizations, active shooter training for hospitals and active shooter training for law enforcement.
This active shooter training for businesses program differs from most of the others because in most businesses, the employees are not responsible for a dependent. For those who are responsible for dependents (like a teacher is to students), than the active shooter training program is customized to meet this need.
What can We Learn from Previous Active Shooter Incidents?
One of the most infamous stories of an active shooter incident in the workplace occurred in 1986 in Edmond, Oklahoma when Patrick Sherrill murdered 14 employees and wounded six at the post office where he worked.
We have learned from this incident and so many others the importance of first, investing in the well-being of our employees and second, offering workplace violence prevention training opportunities.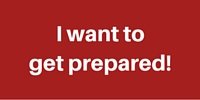 If you See Something, Say Something
One of the key concepts in Active Threat Response training is "If you see something, say something."
An employee would most likely never start his or her first day of work upset or angered and continue each day that way. (And, if such employee did, one would hope the manager would meet with the employee quite frequently to get to learn of his or her dissatisfaction).
In most active shooter incidents, something triggers the negative thought, the event its planned and then later executed. However, there are usually a variety of warning signs during this planning stage.
We recognize the importance of reporting suspicious actions in preventing incidents. But what can one do when after all measures have been taken to prevent a tragedy and it still occurs?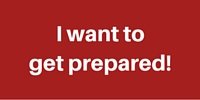 There will never be a solution to permanently ending violence in the workplace. There are ways; however, to protect oneself from an armed intruder and mitigate mass causalities through training, planning, and drilling.
Ideally, if you can have a professional in the field train your staff, that is the best start. But, planning can begin without training.
Run. Hide. Fight. Active Shooter Technique
The Department of Homeland Security developed the "Run. Hide. Fight." technique as the fastest response to an active shooter situation.
The Run. Hide. Fight. model appears self-explanatory and simple, but we recommend further, in-depth explanation and active shooter training for businesses. Although this information is important, it is hard to know how to practice the model without executing real life scenarios.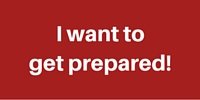 Active Threat Response Program
This is why we developed a comprehensive, in-depth training program. Our program provides lecture based training, with real-life scenarios. This is important to help you develop the confidence to defend yourself against an active shooter. At Guardian Defense, we call this program the Active Threat Response Program (ATRP).
The active shooter training for businesses program is offered in 3-steps:
ATRP Business Program Lecture
ATRP Mock Scenarios: Practical and Simulation, and
Confidential Business Security Survey.
We encourage businesses to assess their current safety procedures, and then challenge themselves through our training.
What Makes Our Active Shooter Training Program For Businesses Outstanding
Guardian Defense's approach is one that can adapt to the audience and serve the various working communities and ever-changing environments. Potential employers should note that our instructors have worked with many different types of professionals. Through this active shooter training, participants have noted the enormous amount of knowledge and patience that our instructors exuberate; leading to an effective and masterful training experience.