Guardian Defense is your One-Stop-Shop for Security Guard Training!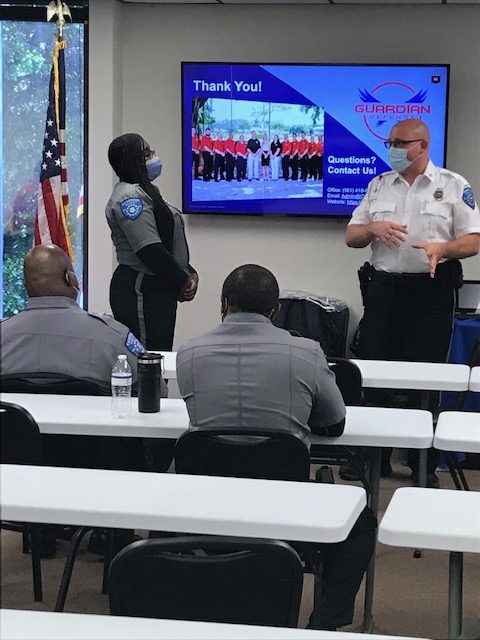 Whether you own a company with security guards or are a security guard yourself, now is the time to seek our services!
Security guard companies are often worried about keeping their guards at the cutting edge of training and professionalism. How will YOU set your company apart from the rest?
Security guard companies are often concerned about meeting their client's needs and making sure they are providing top-notch services. With the proper instruction, your security officer company can put your clients at ease and let them know how well prepared they are!
Clients are looking for EXPERIENCED security professionals. With the right training and skills, YOUR guards (or maybe you are an independent guard looking to enhance your skills) can make your services marketable to ANY customer.
Unarmed Security Guard Training
Clients and your community put their trust in your unarmed security guards. They expect them to be excellent observers, reporters and action-takers. Clients expect them to be able to handle any threat that comes their way. With the right training, you will be confident to send your security guards to protect community members; and simultaneously, your clients will trust your company with their safety. Training for unarmed security guards is the #1 way to keep your company and officers the most marketable against your competitors.
Armed Security Guard Training
When your security guards are tasked to provide services while carrying a firearm, they are expected to have the highest level of proficiency. Currently, armed security guards are the #1 type of guards that clients seek to protect their employees, residents, or community. They seek guards who possess a law enforcement and military background. However, this is not always possible, nor it is not always necessary. With the proper armed security guard training, your officers can provide outstanding services and be an excellent caliber employee and guard for your clients.
Security Guard Management Training
The people that stand behind security guards are as important as the security guards out in the field. Without an exceptional management team, the security guards are not able to effectively do their jobs. Guardian Defense wants to help empower security managers by offering specific security guard management training programs so the work "behind the scenes" can contribute to the security guard company's overall success.
Security Guard Training Near Me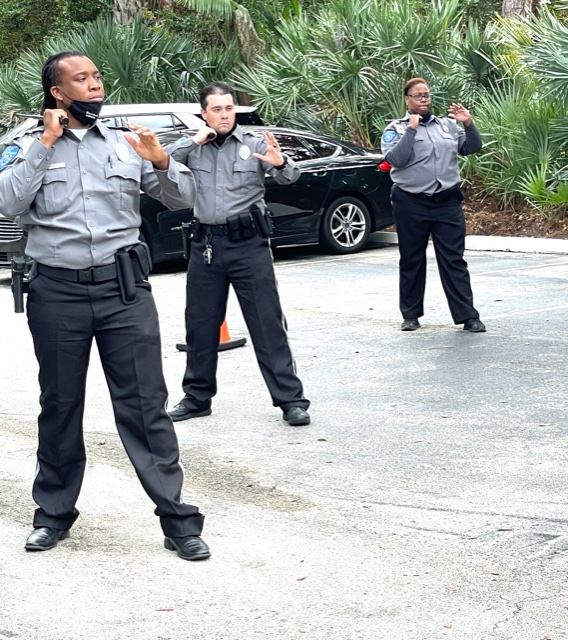 We offer the best security guard training available in Florida!
Do you operate security guard services in the south Florida region? We have instructors ready to travel to your office and teach!
Do you operate your security guard business outside the south Florida region? No problem! We can travel to you! We also offer a variety of our courses through live webinars.
Because each security company has their own specific needs, >>schedule an appointment with us<< or call Guardian Defense at (561) 419-8869 to receive more information about what we do to empower guards with crucial training.
Want us to contact you?  Fill out the form below and one of our Safety Specialists will contact you!