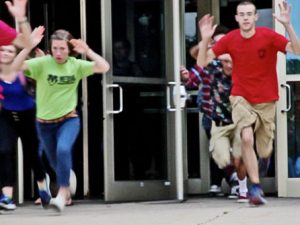 Why did we create an active shooter training for schools? With an exuberant amount of media attention on school violence and active shooter incidents, many people wonder why violence has suddenly overtaken our schools.
Many of us do not know that violence in our schools has been in existence, particularly in terms of mass killings, since the early 20th century.
We can trace back to the year 1927 when Andrew Kehoe detonated several explosives at the Bath School Disaster and killed a total of 43 people. What the media has accurately portrayed is the fact that these incidents are increasing and that there is a need for an active shooter training for schools, teachers, and school staff.
Let's First Define "Active Shooter Training"
The term active shooter is defined by the FBI as, "an individual actively engaged in killing or attempting to kill people in a populated area". The term active shooter training is defined as a series of training techniques specifically designed to minimize mass causalities in the event of an active shooter or active killer.
Our definition of active shooter training omits the target audience because different professions require specific training (i.e. active shooter training for teachers versus active shooter training for law enforcement). Accordingly, you may have heard on the news or read in the newspaper about active shooter training being conducted at schools.
A majority of the time, this training is being conducted by local law enforcement:
to teach officers how to respond to an active shooter situation on school grounds.
 extremely beneficial because it gives the officers practice and it also allows multiple officers to learn the layout of that particular school's campus.
However, that training primarily benefits the officers and still offers little benefit to the schools, school staff and teachers who are directly on site when a potential volatile incident occurs.
On average, an active shooter incident lasts 10-15 minutes, including when the attack begins, to the time the threat is eliminated. Ten to fifteen minutes with explosives, guns, or other weapons is a long amount of time to intimidate and murder victims. According to American Police Beat, in 2014, the national average for police emergency response time was 10 minutes.
Our teachers and staff are the first line of defense and become the true first responders in protecting the students and themselves from violent attacks and armed intruders. Every moment that goes by is another life being put at risk.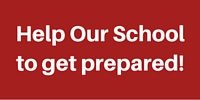 Our company and active shooter training for schools and teachers program were influenced by major mass killing incidents like the one overseas in Beslan, Russia in 2004 when approximately 1,100 students and faculty were taken hostage by terrorists during a three-day siege. During the massacre, over 385 people were murdered, including 186 children. To read more about this incident, please read our blog, The Next Terror Attack.
Another major incident that ignited our passion to create these training programs happened here in the United States at Sandy Hook Elementary. In 2012, Adam Lanza forced his way through the school's single point entry system by shooting the glass next to the front entrance door and killed 26 people, including 20 children. From incidents like these and many others throughout history, we have been able to study the after-action reports and learn from the information provided to us.
Why We Created An Active Shooter Training For Schools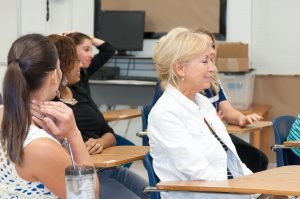 Generally, what we have found is that school staff may not know what to do when there is an intruder on campus, and more specifically how to respond to a violent intruder or active shooter. Simply posing the question, "What would you do if an active shooter entered your classroom right now?" can raise a sense of anxiety in a person, and rightfully so.
Every teacher we speak to refers to their students as "their children" and that is because they would do anything to protect them.
So why aren't we as a nation setting minimum active shooter training and lockdown standards for our schools? Teachers should not feel fearful to go to work and parents should not feel afraid to send their kids to school.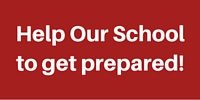 The best solution to this problem is understanding that first, no school is immune to this type of attack, and second, that our teachers are not helpless in directly preventing and/or mitigating mass casualties.
Solutions To Active Shooter Incidents On Schools
Through our experience there are a number of solutions to this issue:
Active Shooter Training for Schools, Teachers, and School Staff available through presentations, scenario-based training, videos, books, lectures, and seminars.
Lockdown and Drills with Students and Faculty that are practiced at minimum 4 times per school year, but recommended monthly.
These drills include lockdowns, table-top exercises, debriefs and after-action reports. Please read Recommended Annual School Drill Schedule for more information.
Visual Deterrents and Security
Measures provided in the following ways: security site survey, school resource officers, armed security, security officers, single point entry, locked exterior doors, security cameras, identification for all visitors and staff, perimeter gates, and pace alarms are just to name a few.
The answer to minimizing or ending active shooter incidents in our schools is not just one single item listed in these bullet points, but a combination of many.
However, our expertise at Guardian Defense leads us to conclude that an active shooter training for school staff is the best way to combat these incidents.
Some of you may have heard the terms soft target and hard target. In terms of a school, a soft target is a campus that is easy to infiltrate in order to gain mass quantities of death.
Since many active shooters are already familiar with the area that they attack, they will know how to get past a security guard who is positioned at a post or know the most vulnerable times to attack.
The opposing idea applies to a school that is a hard target.
This type of school will know the best way to react even when the perpetrator is their own student.
What takes even the most security-enhanced school to the next level?
What makes them a hard target? A school that has trained staff and teachers who have applied their knowledge and practiced through table-top exercises, scenario-based training and lockdown drills with students.
To read about the importance of drills further, please read our blog, The Importance of Monthly Drills.
We must remember that if an intruder wants to get in, he or she will get in. Just like schools drill for fires, we should drill for violent intruders so we know how to "ACT."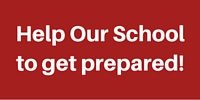 These actions alone, these Layers of Resistance, set forth by our staff will minimize lives lost and potentially deter this event from occurring altogether. Remember, the moment staff members are trained to independently think and react to an active shooter incident based upon the situation they are in, the moment that particular school becomes a hard target.
We recognize the need for an active shooter training for schools, our teachers and school staff in knowing what to do when a violent intruder enters campus and that is why we have developed the A.C.T. School Program: School Violence and Active Shooter Training for Teachers.
A.C.T. School Program: School Violence and Active Shooter Training For Teachers
A.C.T. stands for Assess, Challenge and Train.
Please go to the A.C.T. School Program: School Violence and Active Shooter Training for Teachers for more information.
This active shooter training for schools, teachers and schools staff encompasses the most important solutions mentioned above and is designed to give teachers and staff the confidence needed in order to protect and defend students in the event of an intruder, active shooter or killer, or other terrorist attack.
The active shooter training for schools program is offered in 3-steps:
ACT School Program Lecture,
ACT Mock Scenarios: Practical and Simulation, and
Confidential School Security Survey.
We encourage schools to assess their current safety procedures, and then challenge themselves through our active shooter training for schools and their staff.
What Makes Our Active Shooter Training For Schools Program Outstanding
As experts in this field, we provide schools with proven strategies for empowering staff and eliminating feelings of weakness, inferiority, or helplessness in the face of violent intruders and active killers. Our team of current law enforcement officers, current and retired military personnel, and mental health experts provide a wide range of experience as it applies to school safety.
What carries our team to the upper echelon of mastery on this subject is our instructors. They have been selected not only for their experience as current, certified law enforcement officers, but we have chosen the ones who have firsthand experience working in local schools developing emergency lockdown drill procedures, providing feedback for drills, changing policies to improve police response to schools and attending valuable trainings. Our team's experience, combined with a calm, assuring and deliberate approach is unparalleled to any other active shooter training for schools in the nation.