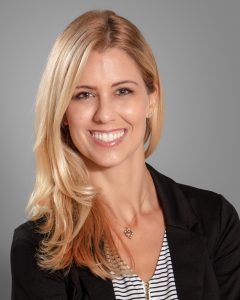 Co-Founder and Vice President- Taylor L. Smith
Taylor L. Smith is the Co-Founder and Vice President at Guardian Defense. She has been a part of the developmental stages of Guardian Defense and continues to work closely with Co-Founder and President, Steven S. Smith, in the growth of the company.
Prior to working at Guardian Defense, Taylor was a Team Leader at a non-profit agency in Broward County, Florida. Originally hired as a counselor at a therapeutic program for at-risk and low-income children, Taylor was promoted to the supervisory position for this county-funded program. As Team Leader, Taylor and her colleague were directly responsible for the daily operation of the programs, spread over twelve locations.
Taylor then began serving children and young adults with mental health diagnoses and other special needs. She split her duties between the managerial end of operations and providing direct therapeutic sessions with clients.
Taylor maintained a certification in Professional Crisis Management (PCM), the approved crisis management system used while employed at the agency. Due to the high-risk behaviors of the clients, preventative PCM skills were utilized daily, and in some cases de-escalation and intervention procedures were necessary.
Taylor graduated with a Bachelor of Science in Psychology in 2006 from Nova Southeastern University (NSU). She served as board members on numerous academic and leadership honors societies as well as competed as a NCAA student-athlete. In her senior year, Taylor completed an internship at the Davie Police Department where she shadowed a patrol officer during his calls for service.
Taylor graduated with a Master of Arts in Cross-Disciplinary Studies, with a concentration in Conflict Analysis and Resolution in 2008 also from NSU. It was during this time, that Taylor learned great skill development in the mediation and conflict resolution arena.
In 2018, Taylor and her husband were honored as "Entrepreneurs of the Year" by the SCORE organization for their work in developing training programs through Guardian Defense.