When is National Gun Violence Awareness Month? 
June is considered the National Gun Violence Awareness Month. Its purpose is to bring people together to create awareness of the consequences of the improper usage of guns. Innocent children, women, and men have died due to the actions of people who had little regard over the importance of these lives.  According to the Gun Violence Archive Organization, the United States has suffered the deaths of hundreds of thousands of individuals over a period of 6 years. With the exception of 2020, 2,086 people have lost their lives due to mass shootings alone.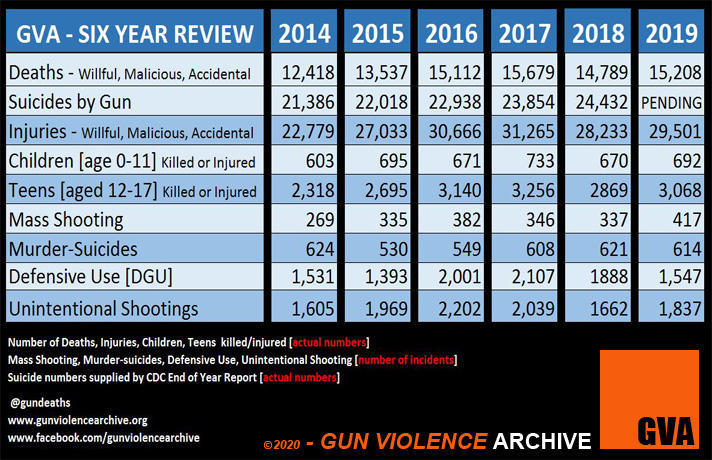 What Color to Wear for Gun Violence Awareness?
Many people around the country wear orange clothing on specific days this month in honor of those who lost their lives during firearm-involved incidents. The idea is that like-minded individuals will create awareness about gun violence by wearing this color.
What is the Significance of Wearing Orange on National Gun Violence Awareness Day?
The color orange is worn to resemble the colors hunters wear to protect themselves and others while hunting for animals.
Who Started to Wear Orange to Protest Against Gun Violence?
According to Wear Orange, "Orange is the color that Hadiya Pendleton's friends wore in her honor when she was shot and killed in Chicago at the age of 15 – just one week after performing at President Obama's 2nd inaugural parade in 2013." Hadiya's loved ones wanted to turn this tragedy into a positive by creating awareness so more lives could potentially be saved. Eventually, more people started supporting this campaign, which gained more traction in the country. Family and friends and of those who lost their lives due to gun violence have joined the movement and hope for a safer future.
Which Organizations are Against Gun Violence?
Many organizations support gun violence awareness. Often times, support for gun violence awareness can be confusing. Individuals might link it to political platforms revolving around gun control or the elimination of the U.S. Second Amendment. Misconceptions can be corrected by understanding the real purpose behind raising awareness around gun violence.
Firearms and Other Weapons
The media's headlines commonly show firearms as primary weapons when highlighting mass killings. However, people use many different weapons to carry out severe and deadly attacks. For example, vehicles, blunt and bladed objects, arsenal and explosives have been utilized to commit serious injuries and deaths. All of these weapons, including firearms, are tools for people to carry out the attacks. As a result, our organization focuses heavily on prevention, preparation and response to an attack in any environment, such as your business, school, college or place of worship.
June 2020: Dedicated to Gun Violence Awareness
Want to learn more about protecting yourself and your loved ones? Join Guardian Defense on our social media by clicking any of the images below! Also, join our email list by entering your email below.
For the next 30 days, we will share safety tips and ways you can protect yourself and others from firearm violence, specifically, while also keeping in mind the dangers of any weapon.
In honor of those who have lost their lives to violence, share this information with others!