MSD Strong and Oxford High School Shooting Connection
Today marks the 4-year anniversary of the active shooter incident at Marjory Stoneman Douglas High School in Parkland, Florida. "MSD Strong" became the phrase used by south Floridians and the country to emulate the resiliance of this community following such a tragedy.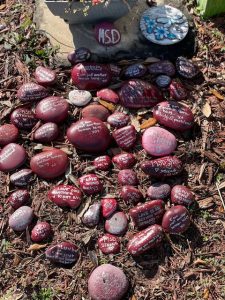 February 14th serves as a stark reminder of the 17 lives lost, the 2 more following the incident and the many more who suffer to this day.
Every mass casualty incident affects our organization equally. Annually, we commit to memoralizing the MSD Strong tragedy specifically due to the proximity of the incident to our headquarters and the personal experiences our team shared with this event. Certainly, we extend this memorial to all the victims and their families of past incidents affecting our schools, businesses, places of worship and public places. 
Today, especially, we ask you to join our MSD Strong community in a moment of silence to remember the lives lost.
Oxford High School Shooting
On November 30, 2021, a current student came to school with a plan to kill his classmates at Oxford High School in Oxford Township, Michigan. This plan came to fruition as 4 students were murdered and 7 more people injured leaving yet another community painted with tragedy.
MSD Strong Workshop
Both the MSD and Oxford incidents share the connection of identifying as a mass casualty incident. For our organization, the commonality stretches further. In June 2020, Steven S. Smith was scheduled to keynote address SEPLA'S annual conference. The board decided takeaways from the Parkland tragedy was the avenue to go to expose their audience of School Resource Officers (SROs), police officers and educators to valuable lessons. The Covid-19 pandemic prevented the conference in 2020, but rescheduled for June 2021.
SEPLA board members knew they wanted the day to be impactful. They requested a keynote address and workshop. They also wanted perspective from the inside from teachers who survived the incident. Through Parkland Lessons Learned, Steven, was able to share his perspective from a(n):
child growing up in that community,
south Florida resident,
owner of this emergency management company,
current police officer and SWAT team member who responded to the incident, and
father of school-aged children.
These roles and hats Steven wears allowed him to develop a compelling delivery and visual for his audience. Similarly, two MSD teachers shared their perspective.
Key Takeaways from MSD Strong Workshop
It is one thing to tell a story of your experience. It is another thing to create actionable steps as a result of an incident. The goal was clear: make our schools safer. Key takeaways from the workshop included:
Safety Protocols for Schools:
School policies and plans
School monitors
Teacher and staff
Parents and students
Reunification plans
Recovery plans
Improvements for Police Officers/ SROs:
SRO preparedness
Patrol preparedness
SWAT preparedness
Leadership from schools, police departments and communities play a role in this too. Interaction from those on the "front line" every day allowed for learning and progress for the attendees.
MSD and Oxford Connection
When the Oxford High School shooting hit national news it did not take long for the Guardian Defense team and those relationships established at the SEPLA Conference to begin communicating.
We learned from the inside, staff and students responded quickly to get into a classroom or secure space. These survivors relied on their lockdown drill practice to respond with conviction.
An officer who attended the MSD Strong workshop contacted us following the incident to share vital takeaways she was able to apply in this real-world incident. One of those was to expect the gridlock traffic from parents, community members, news reporters, and officers responding from neighboring agencies. Having advance preparation in mind led to seeking an alternate route to the scene.
A teacher reported, "The hardest part was not being able to help those visibly injured when they had to get in a room and barricade." Some teachers questioned themselves if they could have saved some of them. We know by taking that action these teachers helped save more lives by keeping them out of harm's way.
The Future of School Safety
More work lies ahead for school and workplace safety. It is important to our organization to stay committed to our mission of minimizing lives lost due to an act of violence. This is achieved by creating a clear plan and practicing it, like the team did at Oxford High School. The lives lost and victims of MSD Strong was not for nothing. Lessons learned from that day helped to mimize lives at Oxford and potentially stop incidents at other schools from happening altogether.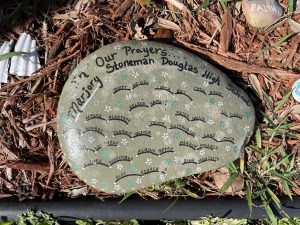 Today, on February 14th, remember MSD Strong, the Oxford community and all those we have lost to these senseless tragedies.
To learn more about how the Guardian Defense team builds plans and training curriculums for schools, businesses, places of worship and more, contact us!